Once you've bought your domain name and set up your hosting, you're well on your way!
Now it's time to get your website up and running. The first thing you'll need to do is install WordPress to your domain.
Installing WordPress
There are two possible ways to install WordPress, one MUCH easier than the other.
1. To create a website with WordPress (or Joomla and Drupal), use the "one-click installation":
Almost every reliable and well-established hosting company has integrated 1-click-installation for WordPress, which makes getting going a snap.
If you signed up with Bluehost or any other similar hosting company, you should find your "1-click-installation" in your account control panel.
Here are the steps you should follow (should be similar/same on all the major web hosting companies):
Log in to your hosting (Bluehost) account.
Go to your control panel.
Look for the "WordPress" or "Website" icon.
Choose the domain where you want to install your new website.
Click the "Install Now" button and you will get access to your new WordPress website.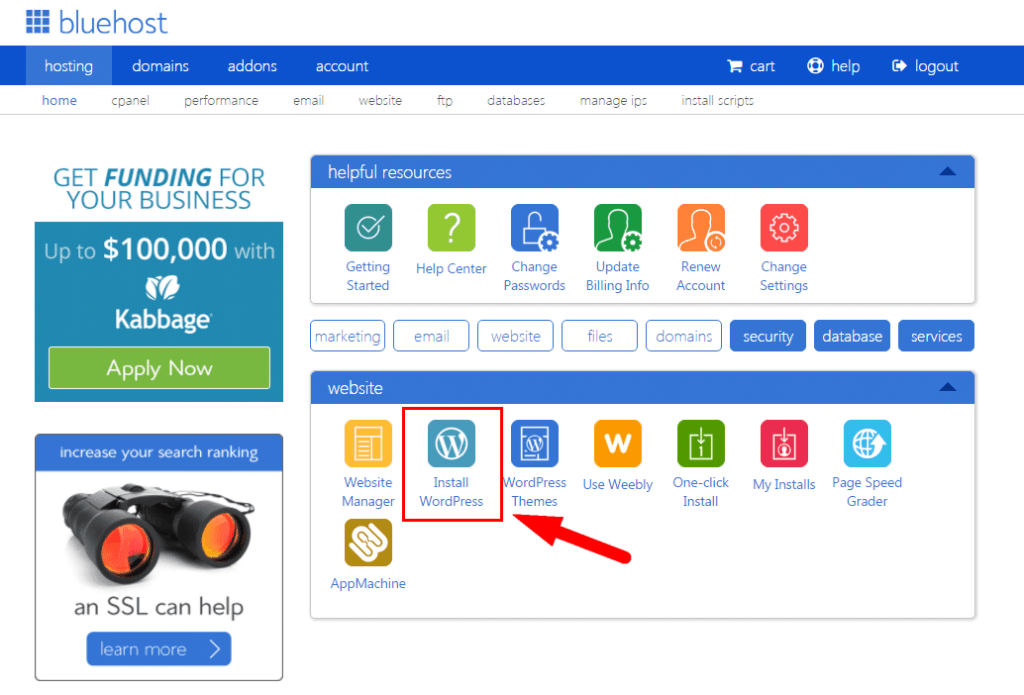 If you're unable to locate it, follow this guide here: How to Install WordPress on Bluehost.